We are looking for an architect or designer to join our firm. Please contact us at [email protected] for more information.
The Office
Located in the Upper Valley region of Vermont and New Hampshire, Haynes & Garthwaite Architects is a five person office that was formed in 1995 by Byron Haynes and Andrew Garthwaite. Our firm combines decades of experience with talent, energy and the specialized skills of our consultants. We work with our clients to achieve their goals in a thorough and timely fashion. Working together with clients and consultants, we create architectural solutions appropriate to the requirements and opportunities of site, program, context, schedule, environment and budget. We have kept our firm small to maintain a high level of involvement by the principals in all phases of our projects.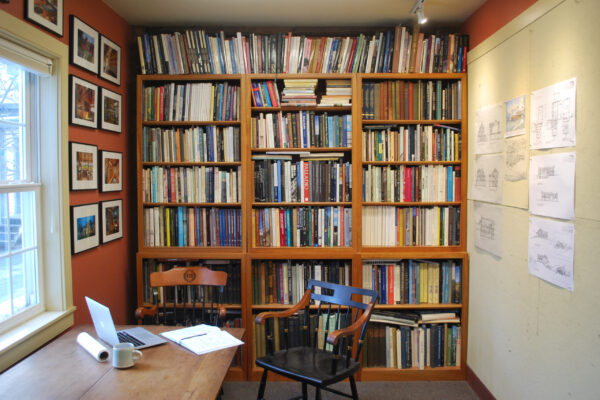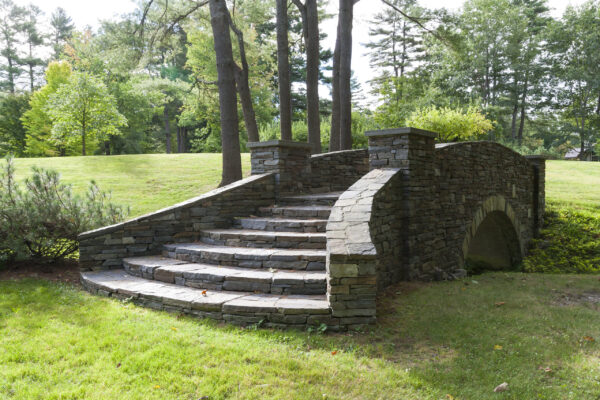 Philosophy
Our designs work well and are built well. We value clear, well detailed and beautiful design solutions that engage the past and imply connections to the future. We enjoy the process of creating a building and believe that well designed buildings are a positive addition to the community. In our experience, the most successful projects result from a collaborative approach to problem solving with client, architect, consultants, and contractor, each bringing an important perspective and making a creative contribution. The key to the success of this collaboration is communication. We see our role as facilitator, reconciling the demands of program, budget and aesthetics while providing leadership and coordination for the project. We include sustainable and energy efficient principles in every project.
Awards
River Valley Farmhouse – AIA NH Honor Award, 2017.
Shingle Style Residence – AIA NH Citation Award, 2017.
New Residence – AIA VT Excellence in Architecture Award, 2003.
Orford Church Restoration – NH Preservation Alliance, Preservation Achievement Award, 2010.
Lyme Academy Restoration – NH Preservation Alliance, Preservation Achievement Award, 2002.
Hilltop Net Zero – Efficiency Vermont 2015 Award: Best of the Best in Energy-Efficient Residential New Construction.
SCA Campus – LEED Silver Rating
Private Residence – LEED Certified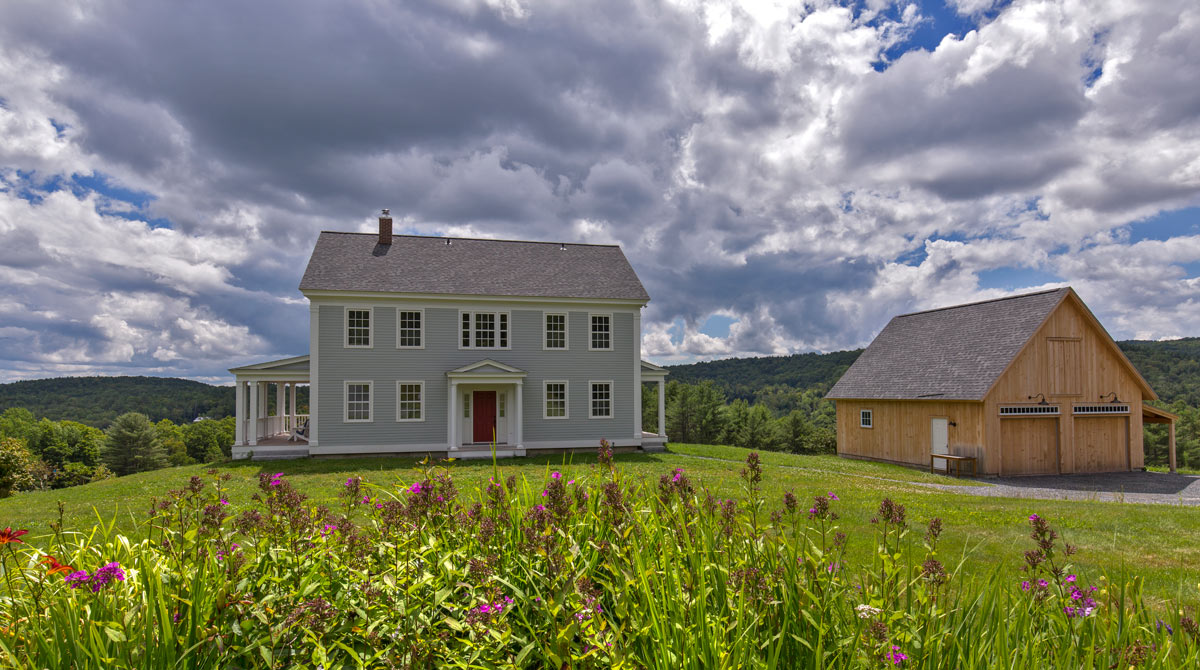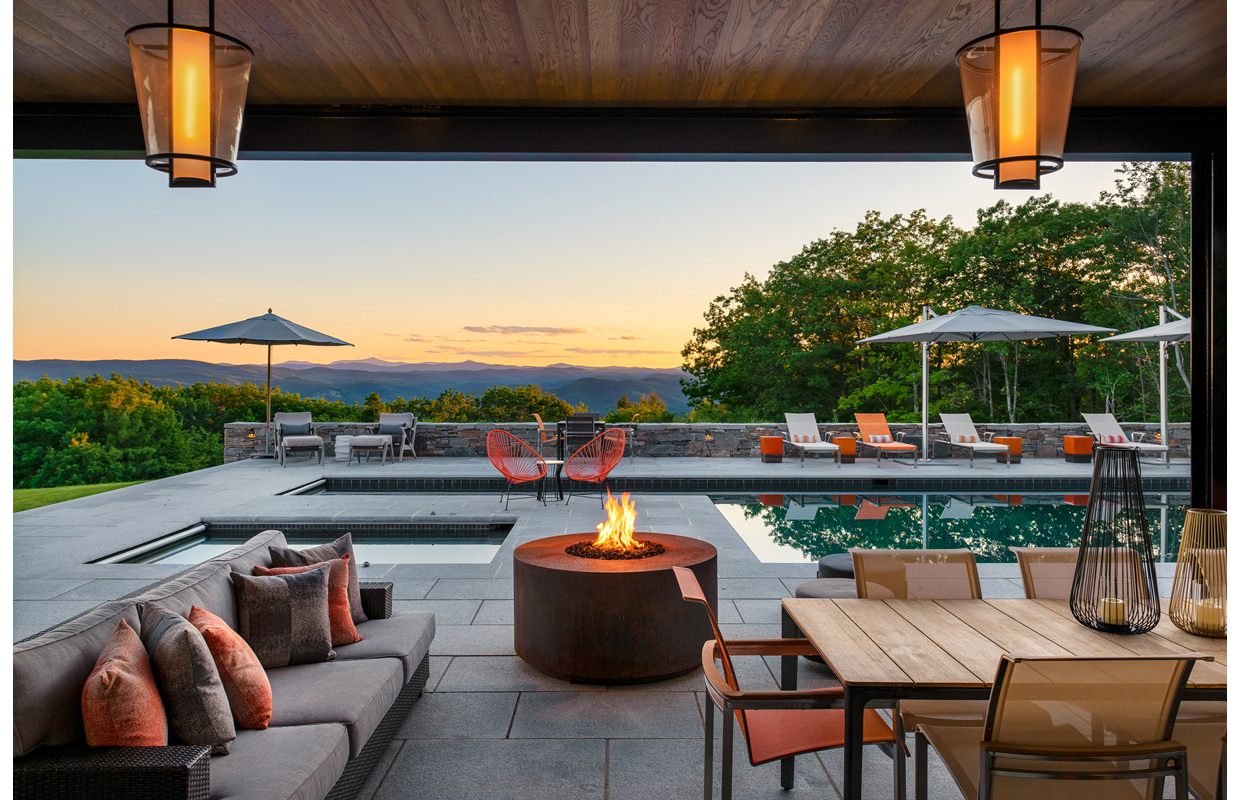 Publications
Hill House – A Vermont Home With Eastern Influence, New England Home Magazine, March/April 2022, page 154.
Hilltop Net Zero – Federal Farmhouse, Best Traditional Home, 2017 Houses Award, Fine Homebuilding Houses Magazine, Spring/Summer 2017, page 51.
Shingle Style Residence – What Makes It Work, New England Home Magazine, July-August 2015, page 142.
Shingle Style Residence – Special Focus: Kitchen & Bath Design, New England Home Magazine, September-October 2015, page 193. 
Shingle Style Residence – Just the Right Remodel, Consumer Reports, Special Issue December 2013, page 12.
Tea House – History Meets Japanese Timberframe, Vermont Magazine, Winter 2017-2018, page 104.
The Bomb Shelter – Remarkable Renovation, Vermont Magazine, July/August 2017, page 65.
Artists Residence – Chicken Coop Re-Souped, Upper Valley Image, Fall 2007, page 35.
Lake Cottage – Hidden in Plain Sight, The New Cottage, Taunton Press, 2018, Hutchison, Katie, page 76.
Portraits by Elisabeth Waller Photography & Creative Studio